Never miss a call:
With QNOC virtual phone number you can have one or many local numbers to chose from cities in 80 countries.
First, pick the city where you want to have your virtual office and answer the call where you are.
Second, find the best way to receive the calls. We can deliver the calls to a desktop Application or mobile App, and to your fixed or mobile phone line.
In case you can't pick up the call we can do call forwarding to another number, send the call to an IVR, or voicemail.
In addition, our systems are compatible with most of IP PBX available in the market.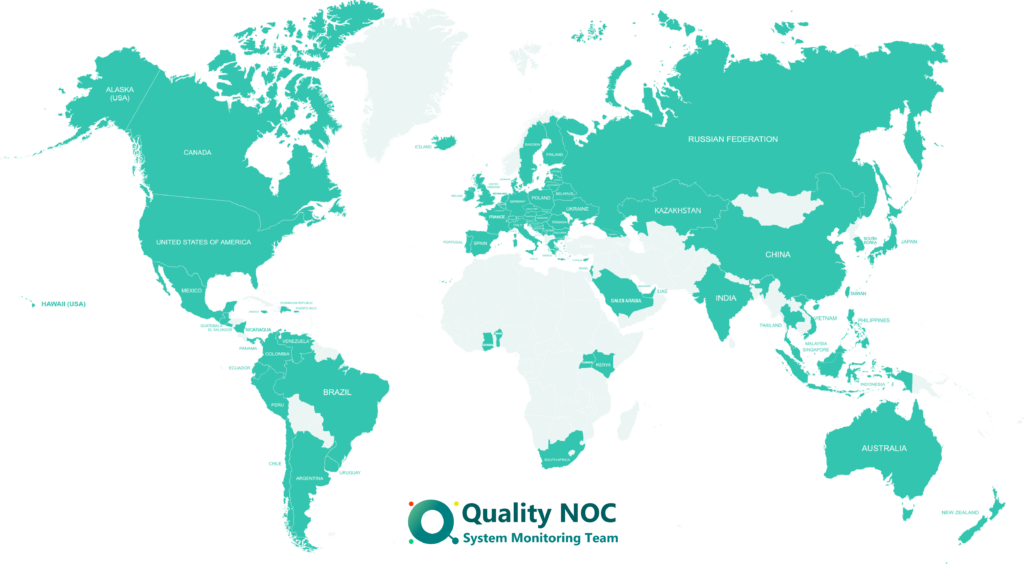 Numbers in 80 countries
We offer extensive international coverage of local, national and toll-free virtual phone numbers.
Currently, we cover 80 countries and 4145 area codes worldwide, with services delivered over our SIP phone lines, VoIP SIP Trunks, or through direct PSTN forwarding.
Click here to check Virtual Number Coverage.
Quality and reliability
Our fully redundant network allows us to deliver premium quality and high reliability services, and includes SLAs in many countries.
Our phone numbers are sourced exclusively from local partners, and these numbers are directly allocated by the regulator in each country.